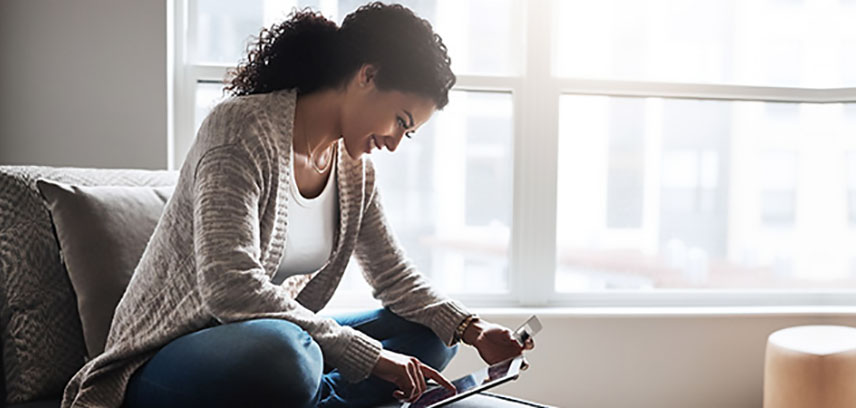 Become financially savvy
How many times have you spent money on something and later wish you hadn't? We have all been there but we should always try and be careful.
You may also find you are paying out on expensive bills each month, such as on energy, broadband or mobile phone bills. Have you ever considered the thought of switching to a cheaper provider?
To ensure wellbeing and happiness in life for you and your family, make sure you keep a close eye on your finances, both through budgeting and regularly checking your bank and savings accounts for progress.
To help you stay in control of your finances, we have put together our top seven ways you can learn to be financial savvy!
1. Learn the basics of the world of finance
Reading up on the ins and outs of financing will help you better understand and manage your money. If you are visiting your local bank or setting up a new bank account, why not take home some brochures and leaflets to read what they provide for customers?
Did you know there are digital online bank accounts available. Their apps can track your spending immediately and helps craft a budget for you. You can also spend and transfer your money at any time, all at your fingertips.
Of course, the internet has a wide array of information available to let you do your own online research into all things finance. If you are a Foresters member, you could also use Lifelong Learning to help you achieve these personal goals.
Try to get into the habit of reading your bank statements, as this can be a great way to stay in control of your spending. Above all, you should regularly check your statement in case you find any suspicious transactions which could be fraudulent.
If you are near a cash machine, always make sure you check to see if it offers free cash withdrawals. Be careful not to get caught out if you only want to take out £10 from a machine and there's an added fee. If you choose to proceed, you are better off withdrawing a larger amount of cash.
2. Think digital
Banks and building societies provide online banking through websites and mobile apps to make it easier for you to stay in control of your financing from the comfort of your own home or on-the-go. It is worth having a read of the various content and articles your provider has available on their website for customers.
At Foresters Financial, we provide a range of finance-related articles you can read to help with your day-to-day life. Our customers also have the option to open a My Plans account, for you to keep track of your Foresters investment Plans and their performances.
If you're on-the-go using online banking, do not connect to a public Wi-Fi network when typing in any sensitive information and personal details. Public, unsecure Wi-Fi can make it easier for your information to be hacked by fraudsters.
3. Save money
Investing into your savings, no matter how big or small, can help you afford for something special. Are you wondering what long-term investment you could save towards for you or your child? Find out more about the costs of the biggest milestones >
Did you get a pay rise this month? Did you find that you cut back on takeaways recently? Did you win a competition with a cash prize? Put all of these added extras into your savings!
Yet saving more isn't the only way to make your money stretch further – you can also cut back on your spending. Do you really need the latest phone? Can you see yourself wearing this top on a regular basis? Can you survive the day without buying a chocolate bar? Ask yourself these questions and try and steer clear of overspending each month and cut back to save yourself more money for the long-term!
If you are a full-time student at secondary school, college or university, it is worth opening up a UNiDAYS account or buying a TOTUM card (formerly known as an NUS card). With a UNiDAYS account and TOTUM card, you can get discounts on shops, restaurants, travel and much more! Learn more about studying at university >
4. Pay off debts
Did you take out a loan recently that you haven't finished paying off? This is never a simple process, especially with a mortgage, which is arguably the biggest financial commitment you will face in your lifetime. People are able to overpay their mortgage to pay it off quicker, as long as this meets the lender's terms and conditions.
For other loans, try and keep paying back a set amount each month. By paying back a little extra if you save a bit more for that particular month, it will be repaid faster and then you can start saving again!
If you are a student and thinking about going to university but have not opened up a bank account yet, it is worth looking at the best student current accounts. You should read up on how their overdrafts work if you begin to struggle with your finances. Many banks even offer free perks if you open an account with them, such as a National Express Coachcard or 16-25 Railcard.
5. Create and stick to a budget
Everyone knows how to budget but sticking to one is never easy. Yet once you have established a budget that's right for you, your money will stretch further to help you save up for something special.
Before you begin, work out your expenses you normally pay out every month and mark dates when money leaves your account towards subscriptions, such as gym membership or streaming services like NOW TV.
Now you are ready to create your budget! Create a personalised spreadsheet to help bring your budget to life. Once complete, challenge yourself and set financial goals to motivate you to stick with your plan.
There are also many useful free mobile apps that you can download. These personal finance apps do your budgeting for you to save time and hassle. These include:
Bean

Mint (not available on Android devices)

Money Dashboard

Yolt
Whatever route you choose to take, having a budget in place will make you feel less stressed about your money. For more tips on creating and maintaining a budget, you can read our 'Keeping control of your finances' article here.

6. Analyse your outgoings
To keep an eye on your money in the best way, make sure you try and investigate your outgoing payments and whether you still need to be paying out for these.
For example, do you use your Netflix account a lot more than your Amazon Prime Video? Do you have direct debit set up for your gym membership but your daily exercise is running at the local park instead?
We suggest you have a re-think about whether you still want to be spending your money on various subscriptions and services each month that you do not use on a regular basis.
7. Be smart
Always compare prices for items and services you are looking at. Have you checked the price of the same book but in another store? Is it any cheaper online?
There are many price comparison websites available for you to use to help save your money. These websites cover a wide range of deals and insurance quotes, such as car insurance, home insurance and pet insurance. By giving you a range of different quotes, this makes it easier for you to decide what policy is right for you. They also compare home and energy providers to help you save money on bills, such as broadband, electricity and gas.
There are also more specific price comparison websites for you to use. For example, if you are jetting off on holiday, Skyscanner compares flights to help you find the cheapest airline to fly with to your chosen destination.
As an investor, it is important to focus on your long-term savings objectives and avoid making snap decisions, including when there are periods of market volatility.
Need any more advice?
There are plenty of online resources available to help if you require further advice and guidance with your finances.
You can also turn to your bank or building society for support on managing your accounts you have set up with them.
If you are interested in taking out one of our Forester Life products and wish to discuss your options, speak to one of our Financial Advisers today.