Next steps for your Junior ISA
What happens at age 18?
When you turn 18 your Junior ISA will automatically move into an Adult Stocks and Shares ISA.
You then have the options to:
Add money to your ISA
Contribute to your ISA from as little as £20 for both monthly and single contributions.
Add a Lifetime ISA
Save for your first home or later life and gain a yearly Government bonus of up to £1,000.
Make withdrawals
As you can now access your savings you can make withdrawals at any time.
All current contributions into your Junior ISA will end on your 18th birthday. If you wish to make contributions into your Adult ISA please see 'Add money to your ISA', found below.
It's easy to manage your ISA
With your online MyPlans account
✔ See how much is in your ISA ✔ Update your personal details ✔ View fund performance
You will need:
Your National Insurance number or Plan number
Your ISA
An ISA is a tax-efficient way of saving for adults and their future. Each tax year, starting 6th April, you can save up to the ISA allowance set by the Government, currently £20,000.
Your Foresters ISA is a Stocks and Shares ISA, just like your Stocks and Shares Junior ISA. Once your ISA is opened you can withdraw and add money as and when you can, from as little as £20. Parents can contribute to your ISA to help you save, and add single contributions which make for a great present on special occasions like birthdays and graduations.
Please note that as the Junior ISA rolls into an adult ISA on your 18th birthday the value may display as £0 on your MyPlans account -don't worry, this means we are processing the roll over into the Adult ISA.
Unlike other providers, we only have one simple annual management charge of 1.5% and we do not charge for anything else, like transfers or withdrawals.
Investment decisions made for you by professionals at Schroders
Flexible, low payments with online account management
You're a Foresters member with benefits like MemberDeals & more
Our ISA fund
Your ISA will continue to invest in the same fund(s) as your Junior ISA (unless you hold a Junior ISA – Options, this may change).
All of our funds are professionally managed by Schroders, so you don't have to worry about making investment decisions. If you have a Stakeholder Junior ISA this will then become a Stakeholder ISA and you continue to have the choice of investing in two funds. If you hold a Shariah Junior ISA at age 18 your ISA will roll into an Adult Shariah ISA.


Stakeholder ISA
Whatever your savings goal, invest easily in a choice of funds
The c

hoice of 2 funds - Invest all

the

money in one fund or split between the two.

You can make a fund switch at any time.

Both funds consider ESG factors

, with the sustainable fund having a specific focus on sustainability

.

The funds are actively managed by the professionals at Schroders


Shariah ISA
Invest for your future in a Shariah compliant ISA
Our Shariah compliant fund invests in a range of shares from around the world.

An

appointed Shariah Supervisory board and Shariah Adviser

to

make

sure

the investment aligns with your

beliefs

.

The fund is actively managed by the professionals at Schroders

.
Want to save for your first home?
Once you reinvest in our ISA you have the option to open a Lifetime ISA, perfect for if you're looking to save for your first home.
With an additional 25% Government bonus on your savings. What is a Lifetime ISA?
Why saving is important
It is easier to save when you have a pot of money already, no matter how big or small it is. Your savings could help you save for your future goals, whether that's a new car, your first home or even travelling the world. Whatever your goals are, with an ISA, you have the option to withdraw at any time.

40% of 22-29 have no savings at all, so why not start early to give yourself financial security and to make the most of your future.

The average age of a first-time buyer in the UK is 34 years old. This is 6 years older than the average age of a first-time buyer in 2007, which was 28 years old. So if you're looking to buy your first home, you'll need an average deposit of £46,200 (based on first-time buyers in 2019). The Lifetime ISA benefits from government contributions which could give you a boost when saving for your first home (LISA rules apply).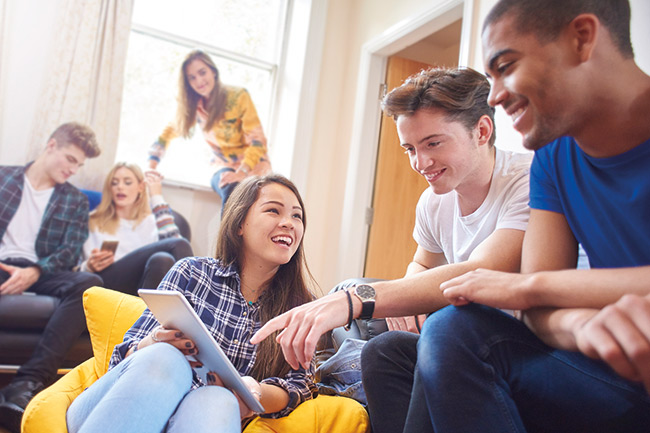 What IS A
Become more financially savvy and learn all the basics to be in control of your finances.
Watch our videos on What IS A ISA, Lifetime ISA and learn how to get started with your finances.
Why save with Foresters?
Millions trust us
With over 3m customers & members, and a star rating of 4.7 out of 5
Member benefits
Health app with reward points, scholarships, discounts, volunteering opportunities & more
Service to suit you
Whether that's online, by phone or with one of our Financial Advisers
We exist for the benefit of our members, customers and their communities, find out more about Foresters >
Your savings are 100% protected by the FSCS