Whole life insurance solutions
Plan today for your family's future
If you're looking for a lifetime of protection, whole life insurance may be the ideal choice for you. As the name suggests, it is insurance designed for your whole life. Some whole life insurance products can build cash value that you may borrow1 against to pay for things like home renovations.
---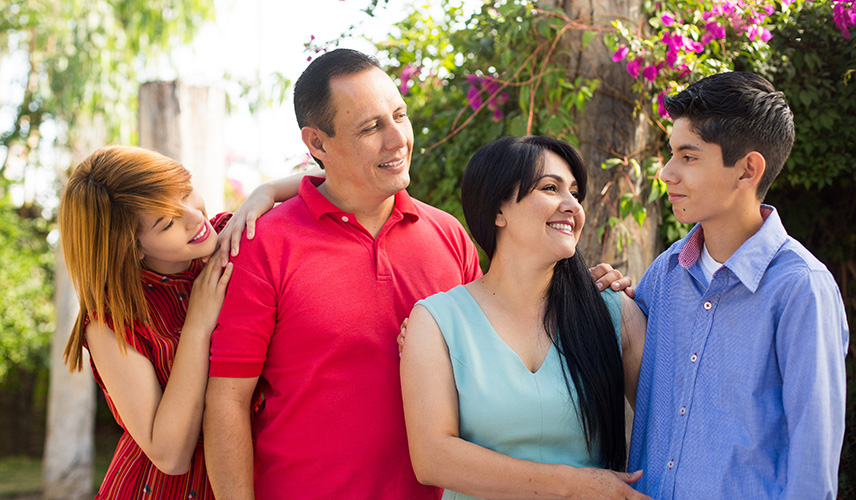 Why consider whole life insurance?
Participating whole life insurance (or 'par' whole life) can generate dividends2. Insurance contracts normally allow these dividends to be taken in cash, applied to reduce premiums, left to increase cash values or applied to buy additional insurance in the form of a paid-up addition (PUA).
For generations, millions of individuals have turned to whole life insurance to meet their life insurance needs because with whole life, your premiums are fixed for the life of the policy. And as long as your premiums are paid in a timely manner the policy will generally remain in force and cannot be cancelled. In addition, certain whole life products can build cash values on a tax-deferred basis3, which can be used to help fund expenses during your lifetime.
---
Our whole life insurance options
---
What's next?
412729 US (04/23) only. Not for use in Nevada for Advantage Plus II. Not for use in Oregon for PlanRight.
Foresters Financial, Foresters, Foresters Care, Foresters Moments, Foresters Renew, Foresters Go and Helping Is Who We Are are trade names and trademarks of The Independent Order of Foresters (a fraternal benefit society, 789 Don Mills Rd, Toronto, Canada M3C 1T9) and its subsidiaries.
Foresters products and their riders are underwritten by The Independent Order of Foresters and may not be available or approved in all states and are subject to eligibility requirements, underwriting approval, limitations and state variations. If you have questions regarding Foresters products and their riders, please contact your insurance agent or contact Foresters to be connected with an agent in your area.
Foresters whole life products and riders may not be available or approved in all states and are subject to underwriting approval, limitations, contract terms and conditions, and state variations. Refer to the applicable Life Insurance contract for your state for these terms and conditions. Foresters whole life products and riders are filed under the following form numbers, where "XX" represents either "US" or your state's postal abbreviation, as applicable. Foresters Advantage Plus II: ICC21-WL-US01 or WL-XX01-2021; Foresters PlanRight: ICC19-WL-PRL-US01 or ICC19-WL-PRB-US01 or WL-PRL-XX0l-2019 or WL-PRB­XX0l-2019; Foresters BrightFuture: ICC20-JV-WL-US01 or WL-JV-XX01-2020.
1 Loans can be taken if the certificate is in effect and has a positive cash surrender value. Loans will reduce the death benefit and cash values and may affect how long the certificate is in force. Interest is charged daily at the contractual loan rates. Death benefit payable is net of the outstanding certificate loan amount(s) (loan amount includes accrued interest). If, at any time, the loan amount exceeds the cash value at that time plus the present value of paid-up additional insurance then in force and the amount of dividends on deposit at that time, then the certificate will terminate. Loans may be considered a reportable tax event. You should consider consulting your tax advisor for details on your specific situation.
2 Dividends are not guaranteed. Past dividends are not an indicator of future dividend performance. Dividend withdrawals will reduce the death benefit and cash values and may affect how long the insurance contract is in effect.
3 Foresters, their employees and life insurance representatives, do not provide, on Foresters behalf, legal or tax advice. The information given here is merely a summary of our understanding of current laws and regulations.