BrightFuture Children's Whole Life​
Life insurance for your loved ones. More peace of mind for you.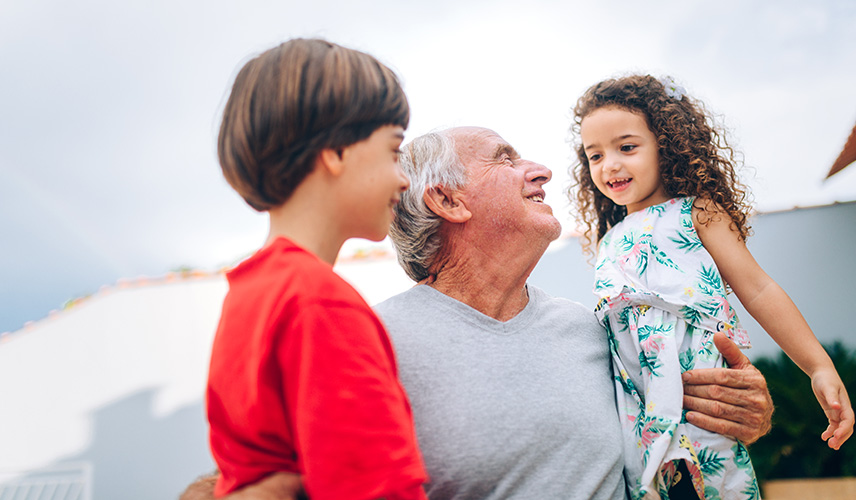 What is children's whole life insurance?
As the name suggests, it is insurance designed for a child's whole life. Most children's whole life insurance products can build guaranteed cash value. Children's whole life is typically designed for children under the age of 18, and has lower face amounts and premiums, with just a few medical questions and a simplified application.
---
Why choose children's whole life insurance?
While no one would expect to lose a young child or grandchild, coverage could be used to cover funeral expenses, grief counseling, time away from work, or a donation in memory of the child or grandchild. Having insurance on a child or grandchild can help protect them against any future health conditions that may make them ineligible for coverage later in life. Premiums will typically be very low at younger ages. It can be a timeless, sustainable reminder of how much you care for the ones you love.
---
BrightFuture Children's Whole Life with Foresters Financial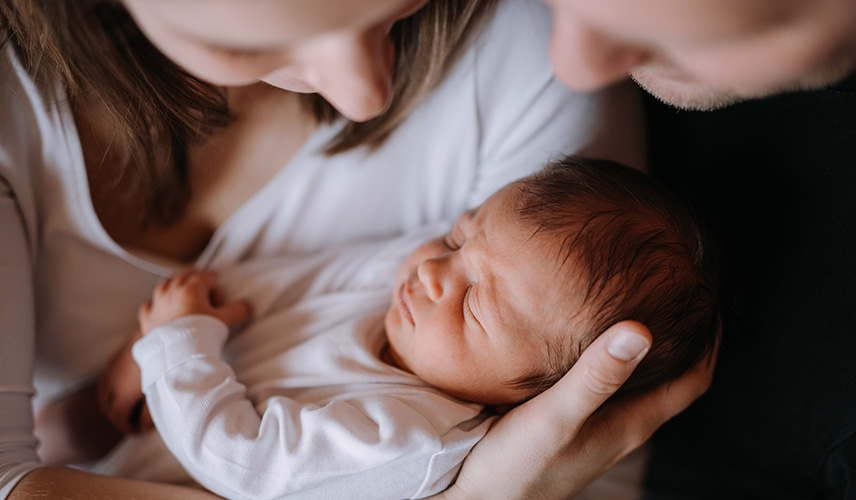 BrightFuture Children's Whole Life Insurance
BrightFuture Children's Whole Life1 is a whole life insurance product designed specifically for those currently under the age of 18. It comes with many attractive features, offering life insurance protection for your children or grandchildren, plus some additional peace of mind for you.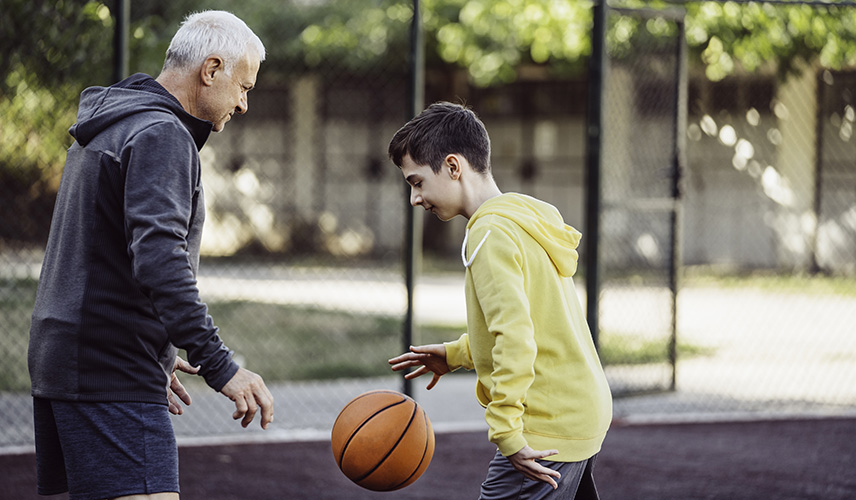 Features and benefits
BrightFuture has lifetime death benefit protection, guaranteed cash value, and guaranteed level premiums. You can also borrow against the cash values or to help deal with temporary needs, such as helping to fund your child's education, or for an unexpected emergency. Any loan or loan interest will reduce your death benefit.
2
BrightFuture provides lifetime life insurance coverage (up to age 121), with guaranteed level premiums payable for either 10 years or to age 100, and generally provides an income tax-free death benefit.
3
Coverage is available for ages up to age 18, with face amounts between $5,000 and $75,000. BrightFuture is underwritten on a Simplified Issue basis, meaning insurability depends on answers to medical and other application questions, and doesn't require any bloodwork, saliva swabs, or visits from a Paramed.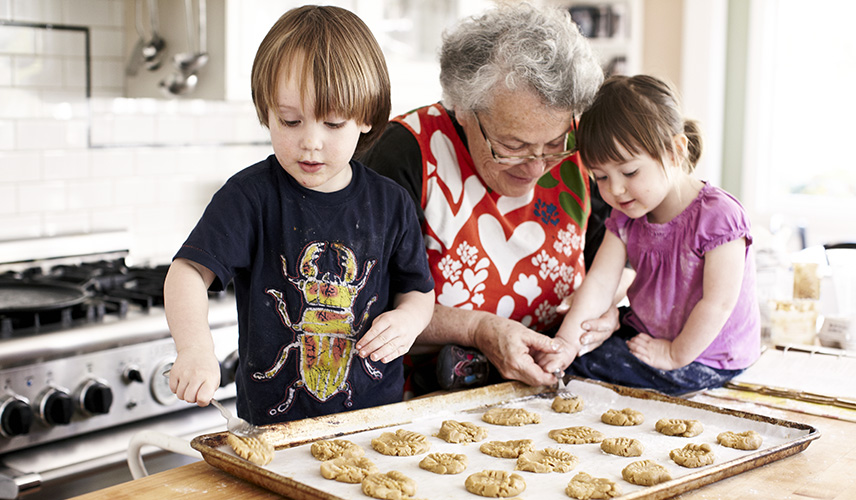 Riders and features
The following riders and/or features may also be included with your basic coverage at no additional premium:
Common Carrier Accidental Death Rider is designed to provide an additional death benefit if you die of accidental injuries that occur while riding as a fare-paying passenger on a common carrier, such as a plane, bus or train.
Family Health Benefit Rider can pay a benefit for limited family health expenses that may occur as a result of natural disasters, such as hurricanes, tornadoes and earthquakes.
Accelerated Death Benefit Rider (for Terminal Illness)4 provides an option to accelerate a portion of the eligible death benefit and receive a payment if the insured is diagnosed with a terminal illness.
Charity Benefit provision5 can help you make a difference in your community. When a claim is paid to the beneficiary(ies), Foresters FinancialTM will pay an additional 1% (up to a maximum of $100,000) of the face amount to a registered charitable organization as designated by the owner. The payment is made as a donation in the name of the insured, and it does not impact the value of the death benefit.
Guaranteed Insurability Rider provides an opportunity to purchase additional life insurance on the life of the insured on an option date, by up to the rider benefit amount, without further evidence of insurability.
---
What's next?
418889 US (11/22)
Foresters products and their riders are underwritten by The Independent Order of Foresters and may not be available or approved in all states and are subject to eligibility requirements, underwriting approval, limitations and state variations. If you have questions regarding Foresters products and their riders, please contact your insurance agent or contact Foresters to be connected with an agent in your area.
1 Foresters BrightFuture and its riders may not be available or approved in all states and are subject to underwriting approval, limitations, contract terms and conditions, and state variations. Refer to the Foresters BrightFuture Life Insurance contract for your state for these terms and conditions. Foresters BrightFuture and its riders are filed under the following form numbers, where "XX" represents either "US" or your state's postal abbreviation, as applicable. Foresters BrightFuture: ICC20-JV-WL-US01 or WL-JV-XX01-2020; Accelerated Death Benefit Rider (for Terminal Illness): ICC14-TRAD-ABRTI-US01 or TRAD-ABRTI-XX01-2014 or TRAD-ABRTI-XX01-2016; Guaranteed Insurability Rider: ICC20-WL-JV-GIR-US01 or WL-JV-GIR-XX01-2020; Common Carrier Accidental Death Rider: ICC19-WL-CCADR-US01 or WL-CCADR-XX01-2019; Family Health Benefit Rider: WL-FHB-XX01-2011
2 Loans can be taken if the certificate is in effect and has a positive cash surrender value. Loans will reduce the death benefit and cash values and may affect how long the certificate is in force. Interest is charged daily at the contractual loan rates. Death benefit payable is net of the outstanding certificate loan amount(s) (note loan amount includes accrued interest). If, at any time, the loan amount exceeds the cash value at that time, then the certificate will terminate. Loans may be considered a reportable tax event. You should consider consulting your tax advisor for details on your specific situation.
3 Foresters, their employees and life insurance representatives, do not provide, on Foresters behalf, legal or tax advice. The information given here is merely a summary of our understanding of current laws and regulations. Advise your clients and prospective purchasers to consult their tax or legal advisor.
4 The payment, due to diagnosis of a terminal illness, may be less than the acceleration amount if there is an outstanding loan or unpaid premiums. Payment will decrease certificate values and benefits. Receipt of the accelerated death benefits may affect eligibility for public assistance programs and may be taxable.
5 Foresters will pay the eligible designated charitable organization in the name of the insured. The designated charitable organization must be an accredited 501(c)(3) organization under the Internal Revenue Code and eligible to receive charitable contributions as defined in section 170(c) of that code.