Corporate office opportunities
At Foresters Financial, we believe our life insurance and investment products are just a starting point. Our corporate employees help our customers and members reach their financial goals, protect their family, and improve their communities.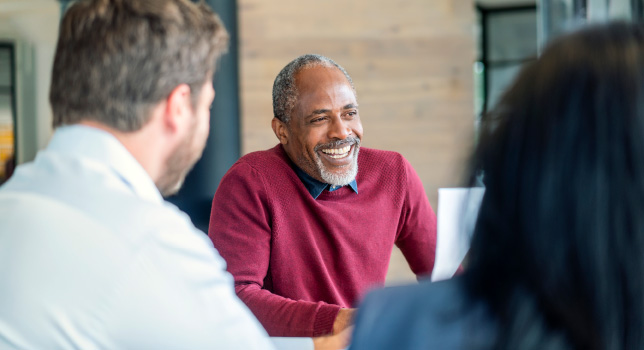 We offer a range of career paths in a purpose-driven workplace. We're always looking for talented individuals for roles in actuarial, accounting, investments, compliance, customer service, legal, marketing, sales, underwriting, management and more. We work hard towards ambitious goals but we enjoy what we do and we take pride knowing that we're making a difference to families and communities.
We also like the people we work with. At Foresters Financial, our teams form bonds, often lasting many years. Check out our current opportunities to see if we have a career that matches your experience and aspirations.
413391 US (10//22)
FORESTERS FINANCIAL and FORESTERS are trade names and trademarks of The Independent Order of Foresters (a fraternal benefit society, 789 Don Mills Rd, Toronto, Canada M3C 1T9) and its subsidiaries, including Foresters Financial Holding Company, Inc. (FFHC). Foresters Financial Services, Inc. is a registered broker-dealer and subsidiary of FFHC. Securities, life insurance and annuity products are offered through Foresters Financial Services, Inc. Insurance products are issued by Foresters Life Insurance and Annuity Company or The Independent Order of Foresters.