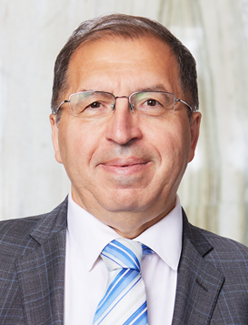 Human Capital and Governance Committee, Risk and investment Committee
Mike Lombardi
With a career spanning forty years in the insurance industry, Mike was an Executive Vice President at Reinsurance Group of America, Managing Principal at Willis Towers Watson, and a Senior Vice President at Prudential Group Assurance.
He is currently the Owner of Michael Lombardi Business Consulting, Trustee of The 2019 M Lombardi Family Trust, Director of both 2706280 Ontario Inc., MLBC Inc. and The Actuarial Foundation of Canada, and a Fellow of the Canadian Institute of Actuaries and a Member of the American Academy of Actuaries.
He has a Bachelor of Science (math) from McGill University, and an MBA from the University of Western Ontario.
Mike has been a member of the Foresters Board since 2018; he currently serves on the Board's Human Capital and Governance and Risk and Investment Committees.