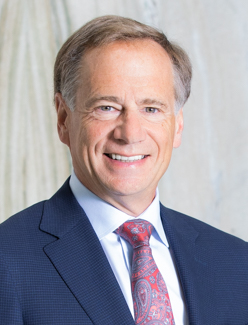 Daniel J. (Dan) Fortin
Dan brings board, extensive technology/transformation, digital marketing and, as a former CEO, profit and loss experience.
The former president of IBM Canada, he has worked in the technology industry for more than 35 years, with 15 years of global leadership. As president, until his retirement in 2014 he guided IBM in helping Canadian organizations transform their businesses to better compete in today's competitive global market.
Dan's board experience includes director roles with organizations such as: World Vision Canada, the Conference Board of Canada, the Toronto Research Alliance, Urban Promise Toronto and Campaign Chair for United Way Toronto. He currently serves on the boards of Carleton University, the Economical Insurance Group and Evok Innovations.
Dan holds a Bachelor of Civil Engineering and an honourary doctorate from Carleton University, and an ICD.D designation from the Institute of Corporate Directors.
Dan has been a member of Foresters Board since 2017, and was elected as Chair in 2021.