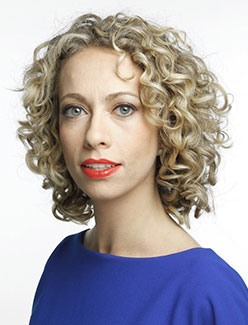 Independent Non-Executive Director, United Kingdom
Gemma Godfrey
Gemma Godfrey joined the Board of Forester Life Limited in 2021. She is a member of the Risk and Investment Committee and responsible for championing Environmental, Social and Governance factors for sustainability.
The former FinTech Founder and Chief Executive Officer, whose digital investment business was acquired by a global insurance company, pioneered new services into the UK market. She went on to launch a digital media business on behalf of News UK and advised the UK government on its 10-year strategy to improve the nation's financial wellbeing. Prior to this, she ran investment strategy for Brooks Macdonald plc, having started her career at Goldman Sachs and GAM.
Gemma is also on the boards of VivoPower International Plc, IWP UK Limited, Creativemass Enterprises Limited and Oberon Investments Group Plc. She is an ambassador for the charity Surviving Economic Abuse and a business expert on ITV's Good Morning Britain, having been a boardroom adviser on The (US) Apprentice.