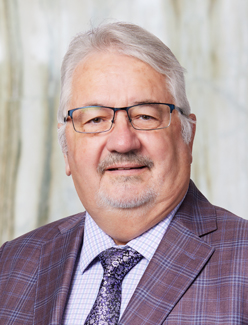 Audit and Compliance Committee, Fraternal Committee
Robert W. (Rob) Wight
Rob was a Maintenance Mechanic with O-I Canada for 38 years, before retiring in 2006.
His extensive volunteer experience with Foresters includes positions at both the Branch and Regional levels. He served as Regional President for 11 years in Canada. In 2013, he received the Lifetime Achievement Award. His other volunteer activities include The Regeneration Outreach Centre in Brampton, Ontario where, as a Team Leader, he assists with preparing and serving hot breakfasts to the homeless and less fortunate.
Rob has been a member of Foresters Board since 2017; he currently serves on the Board's Audit and Compliance and Fraternal Committees.