Simplify your diabetes care
New member benefit offers members exclusive pricing on trusted Accu-Chek® products.
Get discounted diabetes management products delivered to your door.
The Diabetes Member Benefit is the latest phase in our growing commitment to supporting our members living with diabetes. To minimize the costs associated with managing the disease and the frequency of trips to the pharmacy, members can now have discounted blood glucose testing products delivered from Accu-Chek a trusted global brand.
In the U.S., 34.2 million people have diabetes — that's about one in every ten people. Medical costs for people with diabetes are twice as high as for those without it. Looking ahead, more than one in three people (88 million Americans) have prediabetes, blood sugar levels higher than average, which often leads to a diabetes diagnosis.1
The good news, however, is that continuous advancements in treatment and management mean that people living with diabetes can now lead long and healthy lives.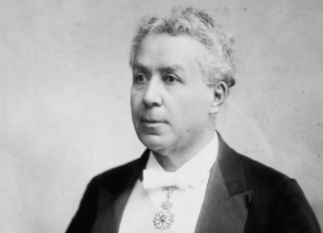 Dr. Oronhyatekha, one of our early leaders here at Foresters, lived with diabetes in the early 20th century. He believed in helping communities and inspiring people to lead a healthy lifestyle. Our support for our members with diabetes today carries on his legacy.
Your well-being journey
Empowering members to take control of their health is an important step toward enriching personal, family and community well-being. Foresters is built on a rich history of helping people lead healthy, joyful and big-hearted lives. Supporting people living with diabetes is an important, and growing, part of this larger purpose.
In 2019, Foresters launched an industry-first in the U.S. — non-medical life insurance products with relaxed underwriting guidelines for people living with Type 2 diabetes. This means more Americans living with diabetes have access to life insurance without paying higher premiums.
Simplify, streamline and save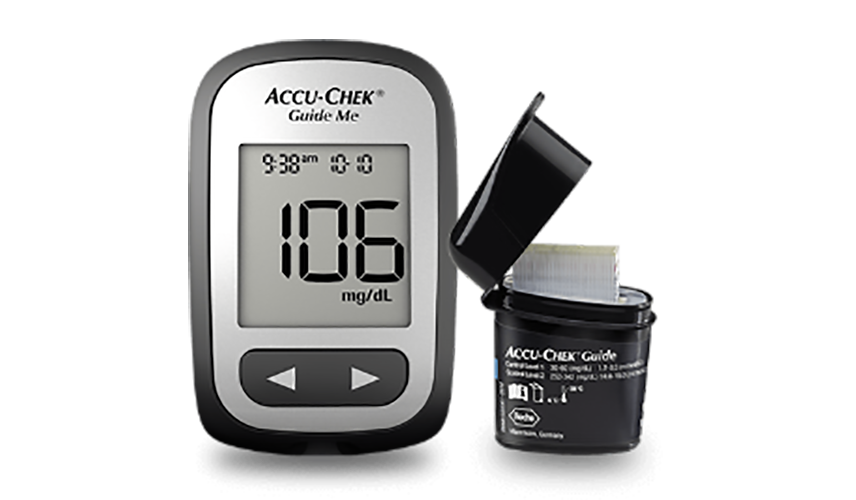 Flexible test-strip subscription
Skip the trip to the store and avoid running out of test strips.
Accu-Chek test strips delivered at the best price (free shipping!)
A free Bluetooth blood glucose meter with subscription
A Customizable orders to fit individual testing needs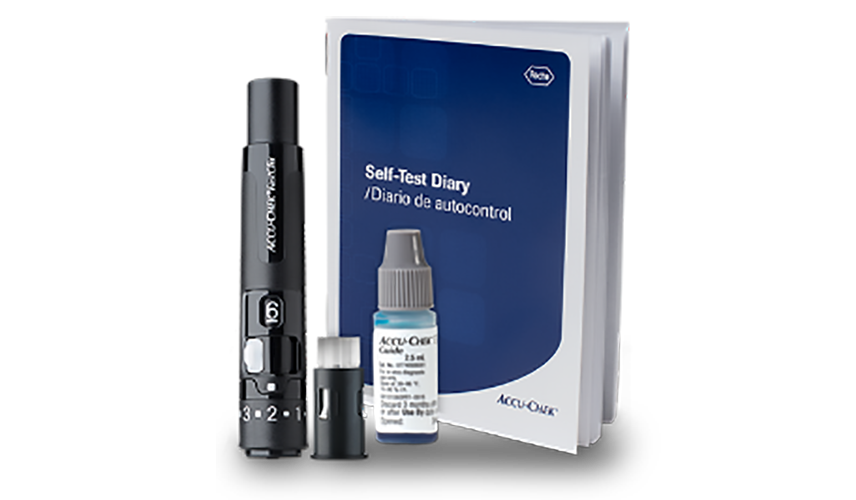 Discounted accessory bundle
Get the accessories you need at significantly lower prices.
33% savings on four key items required for testing blood sugar:

1 Accu-Chek FastClix Lancing Device
102 Accu-Chek FastClix lancets
2 Accu-Chek Guide control solution
5 Accu-Chek Self-Test Diaries
419316 US (11/20)
1 Source: Centers for Disease Control and Prevention, National Diabetes Statistics Report, 2020
Disclaimers:
Foresters Financial member benefits are non-contractual, subject to benefit specific eligibility requirements, definitions and limitations and may be changed or cancelled without notice.
Foresters Financial and its employees, agents and life insurance representatives do not provide, on Foresters behalf, legal, estate, health, medical or tax advice. Consult your physician or licensed healthcare professional for any questions or information about your medical care.
Foresters Financial and Foresters are trade names and trademarks of The Independent Order of Foresters (a fraternal benefit society, 789 Don Mills Road, Toronto, Canada M3C 1T9) and its subsidiaries.
The Accu-Chek subscription is a monthly subscription. You are not eligible to participate in a subscription plan offered by Accu-Chek if you are enrolled in or have medical or prescription coverage through any government healthcare program, including but not limited to Medicare and Medicaid, or where otherwise prohibited by law. By purchasing this product you are subject to full terms and conditions. Limit six 50-count vials per home delivery order. The Accu-Chek Testing Bundle is not available for purchase by individuals enrolled in or having medical or prescription coverage through any government healthcare program, including but not limited to Medicare and Medicaid, or where otherwise prohibited by law. By purchasing this product you are subject to full terms and conditions. Limit six 50-count vials per home delivery order. The Accu-Chek Testing Bundle is not available for purchase by individuals enrolled in or having medical or prescription coverage through any government healthcare program, including but not limited to Medicare and Medicaid, or where otherwise prohibited by law. By purchasing this product you are subject to full terms and conditions. ACCU-CHEK, ACCU-CHEK GUIDE, ACCU-CHEK GUIDE ME, FASTCLIX, and SMARTPACK are trademarks of Roche