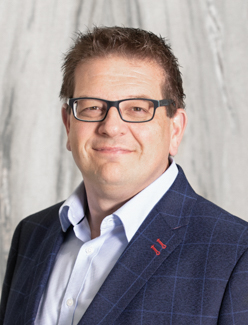 Interim President and Chief Executive Officer
René Zanin
As Interim President and Chief Executive Officer, René leads the strategy and execution of the global business of the organization. René has a deep understanding of the insurance industry and is a passionate advocate of Foresters purpose.
Prior to his appointment as Interim President and CEO, René was Global Chief Legal and Compliance Officer, Foresters Financial. In that role he oversaw the legal, compliance, special investigations and consumer complaint functions enterprise-wide. René was also overseer of all Corporate Secretarial accountabilities connected with Foresters Board of Directors, both at the parent and subsidiary level. Members of the Foresters Financial legal and compliance team will assume these roles on an interim basis.
Before rejoining Foresters in 2015, René served as General Counsel for Toshiba of Canada Limited and began his legal career at Fasken Martineau, a Toronto-based global law firm.
Committed to community service, René served as a Board member of Adventure Place, a Child and Family Centre that promotes healthy child development and targeted intervention and treatment services for children with special needs and their families in Toronto.
René holds an Honours Bachelor of Arts degree from University of Toronto and a Bachelor of Laws degree from University of Western Ontario. He was called to the Bar of Ontario in 1999.
---
What's next?