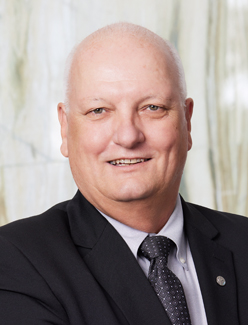 International Fraternal President (IFP), Chair - Fraternal Committee
Richard P. Hennick
Richard was a licensed and certified Service Technician Manager with American Opti-Net Inc., a telecommunication infrastructure organization where he worked for 29 years.
He brings a strong understanding of and affinity for Foresters purpose, honed over his years as a volunteer and leader within the member network system. He has been active with Foresters since 1989 through a variety of roles with increasing responsibility, including Regional Councillor, Trustee for Member Network Funding and Regional Vice President, becoming President of the U.S. Central Region in 2014.
In 2011, he was recognized with the International Fraternal President Award and received the Lifetime Achievement Award in 2017.
Richard has been a member of Foresters Board since 2017. He currently serves as Foresters International Fraternal President and as Chair of the Fraternal Committee.