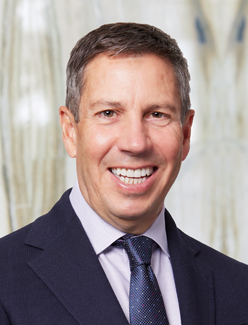 Audit and Compliance Committee, Human Capital and Governance Committee, Risk and Investment Committee
Gino Scapillati
Gino Scapillati holds extensive global and Canadian national experience in governance, strategy and finance. An innovative thought leader on technology enablement and its role in business strategy and talent optimization, he has advised some of Canada's top executives and corporate directors. He also holds deep financial expertise, overseeing the audit of some of Canada's top companies and the Audit practice at a Big Four firm.
Gino is currently a Vice Chair at law firm Bennett Jones, responsible for strategy and innovation and supporting the firm's leaders and lawyers in delivering advice to clients in new, advanced ways. Mr. Scapillati joined from PwC, where he was Vice Chair of PwC Canada, a member of the Global Board of the PwC Network, and prior to that, a National Managing Partner.
He is a Canadian Chartered Professional Accountant (FCPA, FCA) and a United States Certified Public Accountant (CPA, Illinois). Gino has been recognized as a Fellow Chartered Professional Accountant for his achievements and leadership contributions to communities and the profession.
Gino also serves as a Board member or Board Committee member of various other business and community organizations. He is currently a member of the Committee of Management of the Toronto Club, and the advisory team to the Dean of the DeGroote School of Business at McMaster University. He is a past member of the National Council of C.D. Howe Institute, and the past Chair of the Strategic Planning Committee of Providence Healthcare Foundation.
He is a graduate of the DeGroote School of Business at McMaster University (BComm, Summa Cum Laude) and a recipient of the School's Wayne C. Fox Distinguished Alumni Award (2015).
Gino has been a member of Foresters Board since 2021; he currently serves on the Board's Audit and Compliance, Human Capital and Governance and Risk and Investment Committees.