Corporate office opportunities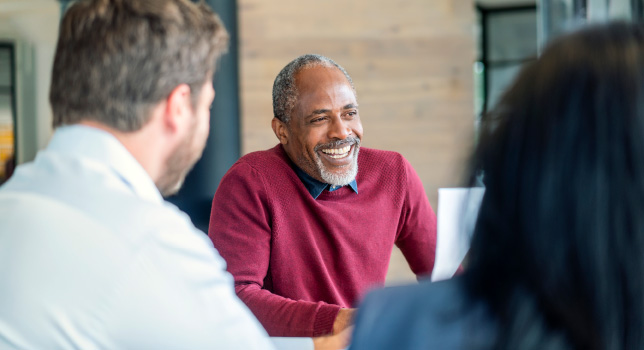 Benefits of building your career with Foresters Financial
In our corporate offices, Foresters Financial™ offers a range of career paths. We're always looking for talented individuals for roles in actuarial, accounting, investments, compliance, customer service, legal, marketing, sales, underwriting, management and more. Our office environment is professional, and we while we work hard, we enjoy what we do. We also like the people we work with. At Foresters Financial, our teams form bonds, often lasting many years.
As a corporate employee you can count on many opportunities to learn as you contribute to a multitude of strategic projects. You'll also receive feedback, coaching and development support from your manager. You can also receive rewards and recognition, including:
Competitive base and variable incentive compensation programs
Group benefits coverage
Retirement savings plan
Paid time off, including vacation and sick time
Employee and Family Assistance program
Formal education assistance, such as tuition reimbursement
Employee referral program bonuses
Discount programs
Check out our current opportunities to see if we have a career that matches your experience and aspirations.