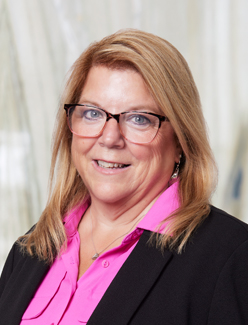 Fraternal Committee, Audit and Compliance Committee
Shelly A. Herman
Shelly is an Extra Curricular Activities (ECA) Secretary with Columbia Public Schools, where she has held various positions for the past 23 years.
With Foresters, her extensive volunteer experience spans over 46 years and received the Foresters Leadership Award. She has been Regional President for the past three years; past roles include Regional Vice President and Branch President. As a member leader, she has also played active roles in training new members, leading the branches, contributing to the Fraternal Consultation Group, chairing committees focused on giving back, and organizing member events. She currently acts as Trustee of the Member Network Funds. Shelly's volunteer activities further include roles with Columbia Public Schools, including Vice President to the Parent Teacher Association, and support for the Compensation Study and Salary Committee and the Superintendent Non-Certified Advisory Committee and has been recognized with the President Clinton Volunteer Award. She has been a member of the Columbia Association of Education Officer Professional for 22 years.
She held Fire and Casualty as well as Life and Health licenses for 17 years.
Shelly has been a member of Foresters Board since 2021; she currently serves on the Board's Audit and Compliance and Fraternal Committees.